Animals
Press Releases & Articles 146 - 150 of 185
Squalor And Hoarding - A Secret Epidemic In The Spotlight





3rd November 2009 - Views: 1042 The first National Squalor Conference, being held in Sydney this week, aims to highlight the growing number of people living in squalor in Australia. The conference will examine the links between squalor, hoarding, mental health issues and social isolation.
Ifaw Rescues Battered And Bruised Abused Elephants





2nd November 2009 - Views: 1025

The rescue of nine cruelly abused elephants from a commercial training facility in Zimbabwe will begin today, the International Fund for Animal Welfare (IFAW – www.ifaw.org) has announced.
Spring Racing Carnival Goers Put Themselves In The Shoes Of Jumps Racing Horses





2nd November 2009 - Views: 1150

Maria Mercurio, CEO, RSPCA Victoria, said: "The RSPCA wanted to give the community and those that attend flat racing events a larger voice in the jumps racing debate.
National Grant Helps Conserve Memory Of Solomon And The Whales





30th October 2009 - Views: 1045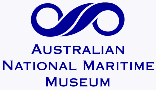 They are a rare sight today, but there was once a time when killer whales were a regular – and welcomed - presence in Twofold Bay. Their memory will be rekindled when a rare photograph of Old Tom the Killer Whale circa 1908 is restored using funding from the Australian National Maritime Museum.
Pigs To Plead Their Case In Franklin Square





1st June 2010 - Views: 1032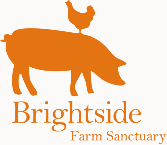 Background Sow stalls have been banned in the UK on the basis of unacceptable cruelty for over a decade. If Minister Green accepts AWAC's recommendation Tasmania will be the first state in Australia to ban these cruel devices, which legally can confine mother pigs barely able to move for months on end..