Natural Resources
Press Releases & Articles 21 - 25 of 156
Week One And Mua Making Fair Work A Fallacy





8th January 2010 - Views: 691 A decision by the MUA to proceed with a further round of disruptive strike activity in the oil and gas sector has highlighted the failings of the Federal Government's "Fair Work" regime in it's very first week of full operation according to a peak resource sector employer organisation.
Storms Won't Save Us Next Week - Water Use Predicted To Surge To 200 Li





7th January 2010 - Views: 671 This week Melbourne's water consumption was dampened by New Year's Eve storms, celebrations and holidays, with Melburnians using just 92 litres per person on New Year's Day.
Australia Pacific Lng Awards Key Upstream Contracts





5th January 2010 - Views: 698 Australia Pacific LNG announced today it had signed two key upstream design, engineering and construction contracts for its coal seam gas (CSG) to liquefied natural gas (LNG) project, progressing towards a final investment decision at the end of 2010.
Will Water Make The Cut?





31st December 2009 - Views: 751

Industry leaders and winners of the Moreton Bay 'Business of the Year' Award, Phil and Katrina Kelly of Rothwell Car Wash want every Australian to make 2010 a 'water-wise' year.
News Year's Tips To Save Water, Energy And Money





29th December 2009 - Views: 763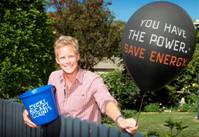 Few people realise the amount of energy that is used to collect, treat and distribute water – and if water use is reduced so are the energy needs, and in turn, so is the amount of greenhouse gases emitted in its production.