Natural Resources
Press Releases & Articles 86 - 90 of 156
Australia's Port Kembla Coal Terminal Selects Quintiq To Maximise Throughput And Coal Chain Efficien





11th August 2009 - Views: 867 Quintiq, a leading provider of Advanced Planning and Scheduling (APS) solutions, today announced that Port Kembla Coal Terminal (PKCT) has chosen Quintiq to maximize its current capacity capabilities and provide seamless integration across its coal supply chain.
2009 Australian Mining Technology Conference: Registration Now Open





29th July 2009 - Views: 881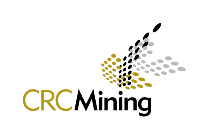 The Conference will feature more than 25 local, national and international papers on a variety of topics, including mining methods, operational decision support, mine planning and scheduling, and automated mining technologies.
Perenco Calls On Ecuador Not To Sell Seized Oil And To Resume Negotiations





8th July 2009 - Views: 781 In March 2009, Petroecuador began seizing crude oil produced by Perenco and its consortium partner, Burlington Resources Oriente Ltd.
Perenco Will Protect Its Rights In Ecuadorian Oil Seized In Defiance Of International Arbitration Tr





3rd July 2009 - Views: 814

Perenco Ecuador Limited ("Perenco Ecuador") today announced that it is prepared to take legal action against any company that purchases or transports crude oil the Ecuadorian Government has unlawfully seized.
Cotecna Appointed By Kso Scisi For Indonesia Iron Or Steel Inspections





23rd June 2009 - Views: 972

As a subcontractor of KSO SCISI, Cotecna will carry out verification and surveys of all iron or steel of Japanese and Korean origin arriving in Indonesia and covered under the below mentioned Decree.