Natural Resources
Press Releases & Articles 81 - 85 of 156
New Technology Leads Renaissance In Heat Exchanger Designs, Including Multiport Brass Tubes And One-





7th September 2009 - Views: 827 Prototype designs have now been revealed for multiport tube assemblies fabricated from two matching CuproBraze alloy strips, which are formed with alternating troughs and flat sections locally rolled together.
Mining Outlook: Molyexp Releases Report: Unusual Stock Accumulation In China Will Be Key To Molybden





3rd September 2009 - Views: 872 According to Pablo Bascur, MolyExp managing partner, the incipient recovery of moly prices is not a response to an increase in consumption, and that China will play a key role in upcoming quarters.
Economic Advisor To Commonwealth Finds Major Fault Re Approach To Climate Chan





1st September 2009 - Views: 927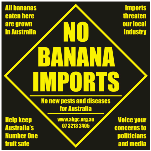 Emeritus Professor Tor Hundloe was a Commissioner of the Productivity Commission (then the Industry Commission) in 1991 when that body was commissioned by the Commonwealth Government to investigate and report on the costs and benefits of reducing greenhouse gases.
New $2.3m Centre To Fast-track Clean Fuels





26th August 2009 - Views: 861 Australia's new research hub to fast-track creation of clean alternative fuels for the country's transport needs was officially launched at Murdoch University today by WA Transport Minister Hon. Simon O'Brien MLC.
Oil Spill Excercise Botany Bay





24th August 2009 - Views: 1211 Botany Bay is the scene of a simulated oil spill containment exercise today, designed to test Sydney Ports Corporation and Caltex oil-spill response capabilities.