Natural Resources
Press Releases & Articles 96 - 100 of 156
2009 Australian Mining Technology Conference: Call For Papers





6th April 2009 - Views: 866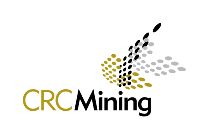 The theme for this year's Conference is "Technology Solutions for Challenging Financial Times".
Glng Completes Environmental Milestone





31st March 2009 - Views: 892 Santos has confirmed its leadership in coal seam gas-sourced liquefied natural gas (LNG) with the submission of a draft of the Environmental Impact Statement (EIS) for its multi-billion dollar Gladstone LNG (GLNG) project.
Alkatiri Tells Oil Chiefs: Sunrise Gas Must Be Piped To Timor-leste





26th March 2009 - Views: 850

Dr Alkatiri also warned that the Gusmao AMP government had seriously mishandled the Sunrise negotiations by its secret dealings with third parties unconnected to the Joint Venture.
New Risi Report Predicts Pacific Rim Woodchip Trade To Reach Record Level Of 19.3 Million Bdmt In 20





12th February 2009 - Views: 855 RISI, the leading information provider for the global forest products industry, today predicted that the Pacific Rim woodchip trade -- already at record levels in 2008 -- will expand even further by 12% to more than 19 million BDMT by 2013.
Platts Survey: January Opec Oil Output Fell To 28.97 Mil. Barrels Per Day





11th February 2009 - Views: 949

The 12 members of the Organization of the Petroleum Exporting Countries (OPEC) pumped an average 28.97 million barrels per day (b/d) of crude oil in January, according to a Platts survey of OPEC, oil industry officials and analysts just released.