Environment
Press Releases & Articles 356 - 360 of 456
Restrictions, Floods, And New Desalination Technology Make Our Water A Complex Issue





22nd September 2010 - Views: 757

Restrictions, floods, and new desalination technology make our water a complex issue, but the value of this wavering resource is infinite. While supply augmentation plays an important role, so do we as human beings.
Towards A Sustainable Hydrogen Economy





7th September 2010 - Views: 800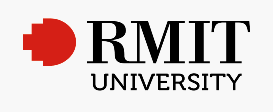 "Now that we confront the threat of irreversible climate change, as well as a looming deficit between oil demand and supply, this concept needs radical re- envisioning as a truly 'sustainable hydrogen economy'," he said.
Form An Opinion On Who Will Form Government At Ecogen 2010





3rd September 2010 - Views: 760

One of the key issues surrounding the outcome of the Federal Election – climate change and clean energy – will come under the microscope at EcoGen 2010, taking place in Sydney next week.
Community Promotes New Local Online Garage Sale With Free Bumper Magnets





25th August 2010 - Views: 752

Newly - launched echoadelaide.com.au , a unique local online garage sale, is a growing community of thrifty Adelaide individuals buying and selling used stuff over the internet. Using echoadelaide.com.au , people interested in selling secondhand goods can now more easily connect with local buyers.
Queensland's Regional Communities Praise Major Party's Nrm Announcements





18th August 2010 - Views: 777 Yesterday, Queensland's regional sustainability organisations praised the Liberal Party for its foresight in announcing it would revert back to regional priorities in determining how federal funds were spent on natural resource management.