Environment
Press Releases & Articles 406 - 410 of 456
Aecom Signs On To The Australian Government's Green Loans Program





23rd April 2010 - Views: 862

The Green Loan Program offers householders a free home sustainability assessment that provides advice on actions householders can take to improve energy and water efficiency and reduce greenhouse gas emissions.
Wi Environmental Surpasses China National Standard





22nd April 2010 - Views: 933

Just in time for Earth Day 2010, WI Environmental LLC a U.S. environmental company announces it is the first and only company to date to achieve and surpass the Chinese National Standard for remediation of hexavalent chromium.
Activist Arrested In Sydney Tree Top Protest





20th April 2010 - Views: 919 Cooper had been manning a 'tree sit', suspended approximately 12 metres above the ground, in protest at the NSW Government's continuing of logging in the internationally significant River Red Gum Forests.
Melburnians Shrinking Water Use Week-on-week





16th April 2010 - Views: 917 Melburnians have this week used an average of just 138 litres per person per day, to improve our water saving ways for the past five weeks - by an average of more than 4 litres each week.
Planet Footprint Announces Launch Of Its Premium Carbon Management Service





15th April 2010 - Views: 1102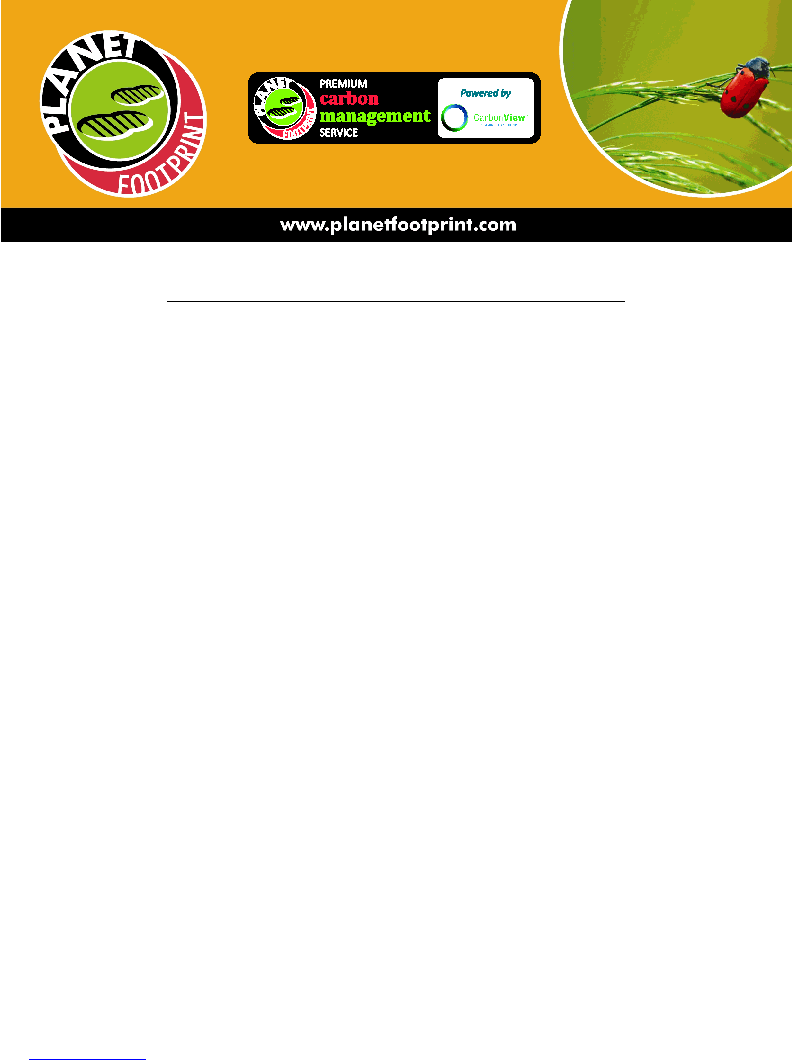 Planet Footprint, in partnership with CarbonView, have announced the launch of Australia's only carbon scorekeeping service for local government.