Natural Resources
Press Releases & Articles 61 - 65 of 156
More Rain Pushes Reservoirs Higher





14th October 2009 - Views: 346 Melbourne's storages are expected to rise for the next fortnight on the back of forecast rain, which could push them to a 20 month high.
Public Forum Will Tackle Victoria's Water Issues





14th October 2009 - Views: 429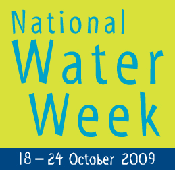 A free public seminar and forum is being hosted by the Australian Water Association Victorian Branch, and interested members of the community are invited to attend.
Ods-petrodata: Fps Installations Fall Far Short Of Industry Projections





14th October 2009 - Views: 318

The number of floating production systems (FPSs) installed over the course of the 2009 to 2013 time period will be lower than many industry watchers predict.
Don't Risk Water Quality For Fun





17th November 2009 - Views: 322 The Australian Water Association has appealed for the Western Australian government to exercise extreme caution when considering increased access to catchment areas in Western Australia for recreation.
Coretrack To Aquire Globe Drill Creating A Leader In Drill Rig Technology





18th January 2010 - Views: 341 Coretrack Limited ("Coretrack" or "the Company"), one of Australias leading emerging technology companies in the energy sector, has executed an agreement to acquire Globe Drill Pty Ltd ("Globe Drill"), one of Australias premier rig manufacturing companies.