Environment
Press Releases & Articles 276 - 280 of 456
Climate Communities To Boost Local Action





25th November 2009 - Views: 690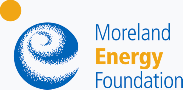 Mr Murfitt said the Climate Communities program, announced today, would be a valuable complement to emissions trading.
I Speak Earth Unites Citizens Worldwide For Climate Change Action





25th November 2009 - Views: 706 The Copenhagen Climate Council (CCC) today announced a momentous eleventh-hour effort to mobilize the strongest possible public mandate for an ambitious and binding agreement at the United Nations Climate Change Conference, or COP15, in Copenhagen this December.
Green Start A Welcome Relief In A Sizzling Summer





25th November 2009 - Views: 699

The Brotherhood of St Laurence welcomes the Commonwealth's new Green Start program which will finance energy efficiency improvements in low income households.
A Win For Hilltop Locals - Nsw Land Environment Court Halts Work On Shooting Com





25th November 2009 - Views: 637

The decision by the NSW Land and Environment Court will be a blow to the NSW Shooters Party which had been promised by the NSW Government the hugely expanded facility in return for its support to pass important government legislation in the NSW Legislative Council.
Biochar Industry Response To Cprs Changes





24th November 2009 - Views: 741 In the proposed changes to the CPRS put forward today by the government, biochar has been recognised as an offset generation pathway for agriculture through the National Offset Standard.