Sustainability
Press Releases & Articles 41 - 45 of 47
Future Sustainable Cities: How Can Universities Lead The Way For Sustainability?





29th October 2010 - Views: 1468

The year 2010 is by the UN designated to be "The International Year of Biodiversity", which represents an opportunity to highlight the role of biodiversity and ecosystems in reducing the effects of climate change.
It's Time To Plumbsmarter In Our Homes





26th October 2010 - Views: 2676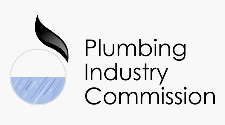 "Plumbers can help save us money and make small changes to increase the green credentials of our homes, better still getting advice on changes won't cost you a cent," Mr Arnel said.
Environmental Leaders Revealed At Banksia Awards





15th October 2010 - Views: 1363 The 22 year-old awards recognise Australia's leading environmental and sustainable initiatives across business, government and community organisations, and act as a barometer of change across the sustainability landscape.
Exhibition Asks Visitors To Talk Sustainability





13th October 2010 - Views: 1458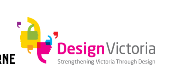 RMIT University researcher, Elizabeth Farlie, is running the exhibition, called "10 incomplete things from an imaginary life", as part of a larger investigation into the connection between sustainability and communication design.
Global Ccs Institute Receives Us Grant For Activities In Developing Countries





9th October 2010 - Views: 851 The Global CCS Institute, funded by the Australian government, works with organisations and governments to accelerate the broad deployment of commercial CCS and ensure that the technology plays a role in responding to the world's need for a low carbon energy future.