Sustainability
Press Releases & Articles 26 - 30 of 47
If This Product Could Talk...





29th October 2009 - Views: 775 27 October 2009, Sydney, Australia St James Ethics Centre is proud to announce the launch of If this product could talk: Product Roadmaps, part of the Federal Government (Treasury) funded National Responsible Business Practice Project.
Commonwealth Coast Plan Blows Whistle On State Coastal Plan





27th October 2009 - Views: 852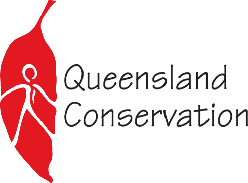 The Queensland Coastal Plan 2009 uses the 4 th Intergovernmental Panel on Climate Change Report (IPCC) to justify its projection.
Greenearth Energy Leads Geothermal Pack





26th October 2009 - Views: 852 Many Australian geothermal companies have been at the Geothermal Resource Council meeting in Reno Nevada last week. Presentations released to the ASX provide in-depth summaries of various projects.
Federal Government Softens On E-waste Regulations





22nd October 2009 - Views: 812 End-of-life TVs and other electronic goods currently going to landfill could be collected and recycled across Australia within six months provided the Federal Government announces clear and stringent e-waste regulations at a meeting of all Federal, State and Territory Environment Ministers in Perth on 5th November 2009.
Chisholm Students To Participate In Global Event





19th October 2009 - Views: 978 Chisholm Visual Art and Design students from the Dandenong campus will be embracing sustainability and participating in a global event with 350.org in Dandenong.