Environment
Press Releases & Articles 436 - 440 of 456
2011 Green Car Of The Year Finalists Revealed





22nd October 2010 - Views: 1017
Green Car Journal announced today its five finalists for the 2011 Green Car of the Year(R), including the 2011 Chevrolet Volt, 2011 Ford Fiesta, 2011 Hyundai Sonata Hybrid, 2011 Lincoln MKZ Hybrid and the 2011 Nissan LEAF.
Fulbright Fellow Offers Communication Strategies





21st October 2010 - Views: 984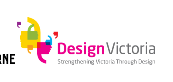 Fulbright Fellow, Professor Sam Ham, will be visiting RMIT University Hamilton on Friday, 29 October, to offer communication strategies for local leaders to assist them in spreading the word on likely impacts of climate change.
Australian Syngas Association Supports Government Action





21st October 2010 - Views: 924 The Australian Syngas Association (ASA) says it fully supports the Queensland Government's immediate action to appoint an independent body to investigate traces of hydrocarbon chemicals reportedly found in coal seam gas wells in the Surat Basin, in southern Queensland.
Reef Revelry Auction





20th October 2010 - Views: 980

Reef Check Australia (RCA) is a not-for-profit organisation, based in Townsville, which crusades to conserve the Great Barrier Reef world heritage area.
Waterways Holding Steady...but Problems Looming Ahead





20th October 2010 - Views: 779 The time for experiments and small scale projects is over. What we urgently need instead are large-scale catchment wide rehabilitation projects and the adoption of world's best development standards.