Environment
Press Releases & Articles 411 - 415 of 456
83% Of Australians Believe New Houses Should Have In-built Solar Power Systems





14th April 2010 - Views: 766 "This supports our belief that state and local government should ensure building codes mandate installations of solar PV power in all new homes and offices," said Dr Michael Goldsworthy, CEO of SilexSolar.
Carbonview Assists The Westin Melbourne See Green





12th April 2010 - Views: 832
The Westin Melbourne's initiative, developed in association with CarbonView and carbon offset provider Climate Friendly, offers hotel guests the option to offset carbon emissions generated through their stay or business event.
Target 155 - 1 Week Of Stage 3 & Well Below Target





8th April 2010 - Views: 884 With the new Stage 3 water restrictions in place for the past week, Melburnians have remained committed to using water efficiently, although in a more flexible manner, to achieve an encouraging weekly average of 141 litres per person per day this week.
Population Growth Exceeding Tree Growth





6th April 2010 - Views: 883

Population growth is increasing pressure in the environment with the latest projections showing Australia's population is on track to reach 36 million by 2050, mostly due to increased migration and a lower death rate.
Formula Hydrogen Speeding To A World Record





31st March 2010 - Views: 829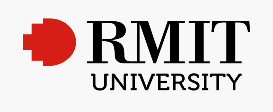 The car, which is powered by a two-cylinder internal combustion motorcycle engine converted to run on hydrogen, reached 133kmh during speed trials held last month at a military airport in Ingolstadt.