Eco Green
Press Releases & Articles 1 - 5 of 6
Learn How To 'green Your Grave' At Centennial Park





25th October 2009 - Views: 1679 What does "green to the grave" really mean? South Australians can find out when the State's largest cemetery holds a funeral industry open day today (Sunday 25 October).
Heat Reflective Roof Paint for Climate Change Now Wholesale





16th June 2010 - Views: 3984

Fighting Climate Change is now available at wholesale prices to the public with heat reflective roof paint from Solution Industries. Reduce your carbon footprint with free freight and trade discounts.
A Wireless Keyboard That's Comfortable & Natural





25th April 2012 - Views: 4296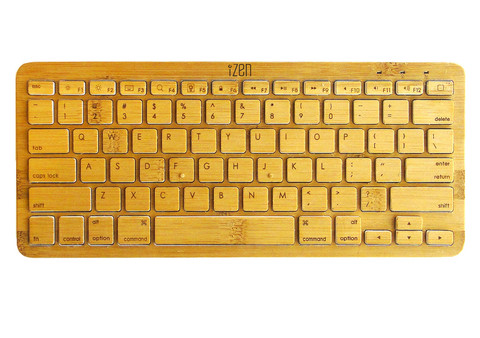 Bamboo is the new plastic! iZen release their recyclable sustainable wireless bluetooth keyboard for PC, Mac, iPhone, iPad, Android.
Sydney Pool Builder Is Now Offering Cleva Eco Pools





17th January 2017 - Views: 1088 Boutique Pools & Spas is utilising Paramount in-floor cleaning technologies in their swimming pool constructions.
How To Prepare Your Sydney Garden For Summer





22nd November 2017 - Views: 1250