QVB Heritage Building Preserved In Designer Corporate Gift Store
< BACK TO SUSTAINABILITY





Conservation - Sustainability Press Release
16th June 2010, 11:57am - Views: 1506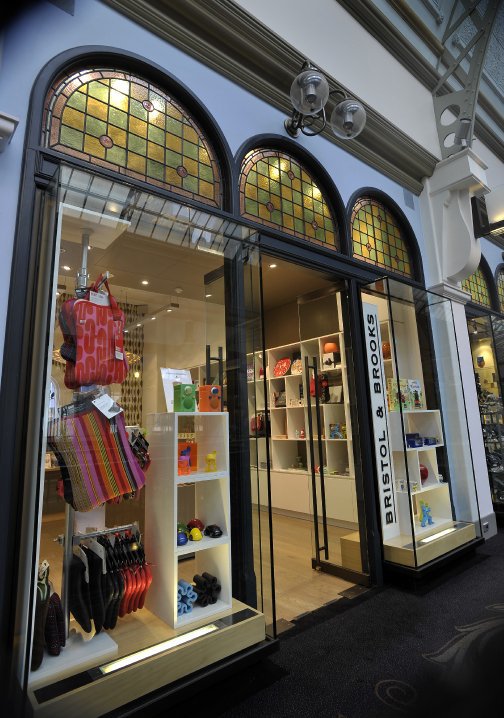 Designer Corporate Gift Store Bristol & Brooks have opened a second store in Sydney's CBD in the Queen Victoria Building.
Sydney's QVB heritage building was built in 1893 and owes it's beautiful architecture to that graceful period. The new tenants wanted to ensure they maintained the period architecture and helped preserve the building, while importing their sleek designer lines and modern decor.
The design concept is truly simple with highly refined lines and only a few feature elements to draw customers into the space, focusing attention on the range of designer and corporate gifts.
Bristol & Brooks offer both creative and stylish design at an affordable price from around the world. They stock brands at the forefront of contemporary design such as Alessi, Nuance, Menu, Stelton, Corban & Blair, Dosh Wallets, Moleskine, PlaySam, Phillipi, BuiltNY, Suck UK & Black + Blum.
The finished store is a pleasure to browse and will be open:

- Mon, Tues, Wed, Fri and Sat 10am-6pm

- Thurs 10am-9pm

- Sun 10am-5pm
Media Contact:

Jason Bogatai

02 9267 9996

info-at-bristolandbrooks.com.au